The refs are responsible for the running of the game, rules calls, and the general writing of the plot. Refs will usually wear high-vis jackets to distinguish themselves in play.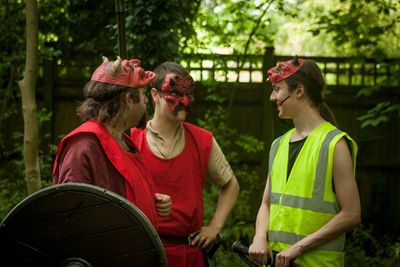 The Ref Team for 2016-2017 consists of:
Rosemary Warner (Head Ref)
Nye Redman-White (Head Writer)
Lizzie Jones
Thomas Merriam
They can be reached collectively at larp-refs@srcf.net - queries about the game and character creation, downtimes and character sheets should be sent here.